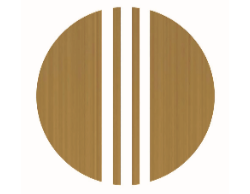 99 Malesherbes
Paris 8
99 Malesherbes is a beautiful Haussmann-style building nestled in the heart of a contrasting environment, nestling between the central business district and Parc Monceau.
It has benefited from a high-end renovation in the common and private areas, and has been designed to adapt to new lifestyles in order to reconcile family life and professional activity. Discover the three concepts: work and joy with the office mansion, work at home, which unveils mixed-use apartments, and welcome home, welcome home presenting top-of-the-range apartments crossing and offering beautiful volumes with typical Haussmannian charm.
By pushing the door of 99 Malesherbes, prepare to discover the unique and refined universe of this exceptional building, an asset with multiple uses through a multifaceted journey. Discover the three destinations offered by 99 Malesherbes.

Fanny Rozé &
Groupama Immobilier
The 99 boulevard Malesherbes project is located in the 8th arrondissement of Paris, a neighbourhood in which Haussmann-style architecture has a pronounced influence.
The first task in this project was clarifying the building's uses so as to develop a consistent plan. The office spaces were grouped together to create a townhouse, with offices divided among three levels.
On the other floors, reaching up to the roof, are 12 apartment homes, ranging from studio to five-bedroom apartments.