A committed team dedicated
to the art of living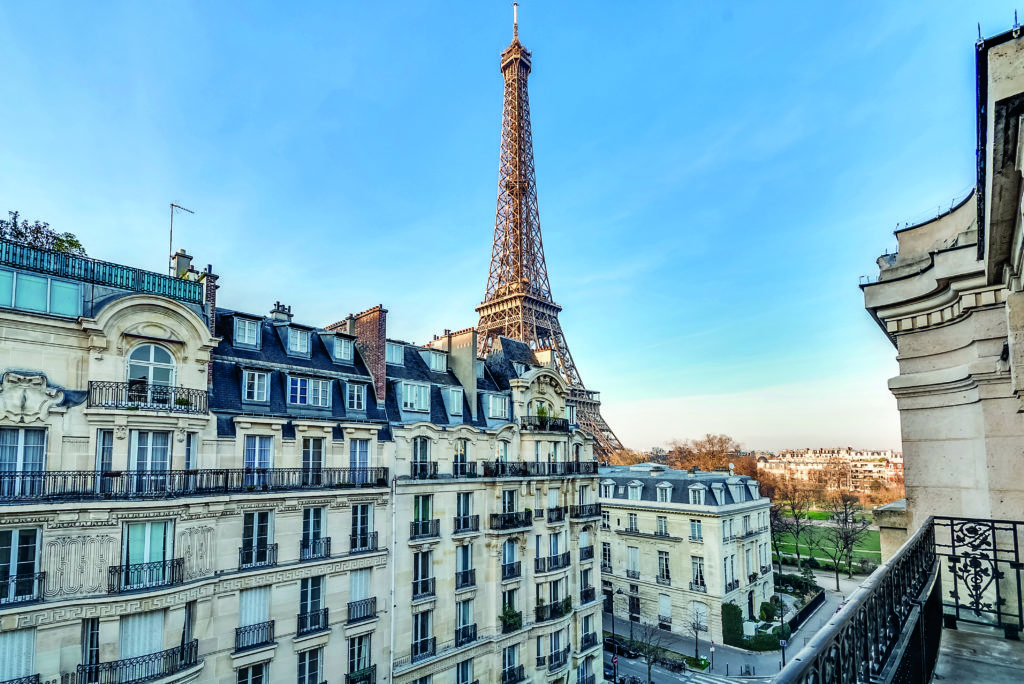 We are able to offer this level of service thanks to Groupama's collection of historical properties, which are well cared for and retain a high value, giving you the opportunity to add to your haute couture portfolio. Our properties improve with age, increasing in value over time thanks to their rare and unique nature and the exquisite quality of their details, unparalleled in other co-ops in Paris. Our constant quest for excellence led us to offer individualized concierge services to our residential properties, as a convenience to our clients and to help make their lives easier, so they can focus on what is important to them. We want you to feel at home in Paris, in a living space specially designed for you, with input from you. Our extraordinary service is emblematic of Residential Collection's aim to please. Our focus on individualized attention has quickly made us a leader in a highly competitive field and allows us to offer exclusive recommendations in both renovation and decoration. Our hands-on architects work closely with clients every step of the way, offering suggestions and guidance and reviewing technical details to ensure your buying process is smooth, pleasant, and memorable. Residential Collection is also a community of buyers with a passion. We celebrate our community each year and foster conversations and relationships among them by offering exclusive admission to a variety of specially selected events.
Discover our collections
ELEGANCE
The properties in the Elegance Collection are located in the central and western parts of the capital, in the 6th, 7th, 8th, 9th, and 15th arrondissements, as well as in Neuillysur- Seine.
PRIVILEGE
The Privilege Collection consists exclusively of large apartments with outstanding bedroom-area ratios. Some offer up to eight rooms. From Saint-Placide to Boulevard Henri IV, from the Champs de Mars to the Jardins du Ranelagh, located in neighbourhoods known for their quality of life, these residential properties offer the distinction of the remarkable properties of which they are part.
PRESTIGE
All the apartments in the Prestige Collection include amenities in the private areas that meet international standards and offer impeccable finishes.
Daily amenities
for your convenience
Residential Collection is also a philosophy built on the quest for excellence and expertise, and a drive to provide our clients with services that make all the difference.
Our partners share our love of fine properties, and they do everything in their power to provide quality embellishments, renovations, and irreproachable finishing touches. Our architects and creative designers strive to offer artisanship that meets your every need and incorporates the hottest trends in interior decoration, while maintaining the historical nature of a residence.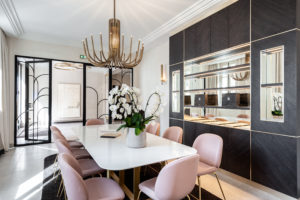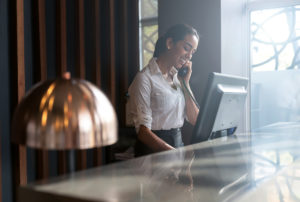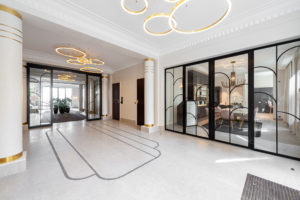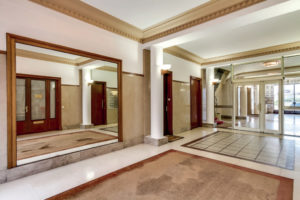 Building
renovations
Preserving the environment, and shaping the city of today and tomorrow. Residential Collection consists of a dedicated team of women and men who work on property and land valuation daily. Their work is made possible thanks to our residential properties management team, which represents the entire value creation chain and is made up of experts in rental and asset management management.
We do more than just add financial value. Our designers and asset managers care about our clients' futures. We strive to offer you meticulously designed programmes that preserve your property's history, along with unrivalled service in the form of environmentally friendly living spaces that help shape the city of today and tomorrow, while serving as a place where you can unwind.