Richard Orfèvre
A jeweller by training, and fascinated since childhood by the silversmith's craft, Jean-Pierre Cottet-Dubreuil took over the Richard workshop in 2012, having worked there for 10 years. Under his leadership, this prestigious company continues to produce sterling silver, gold, and silver-gilt right in the heart of Paris. This is the last smithy in France producing sterling silver cutlery according to traditional methods. A visit to the workshop is an awe-inspiring experience.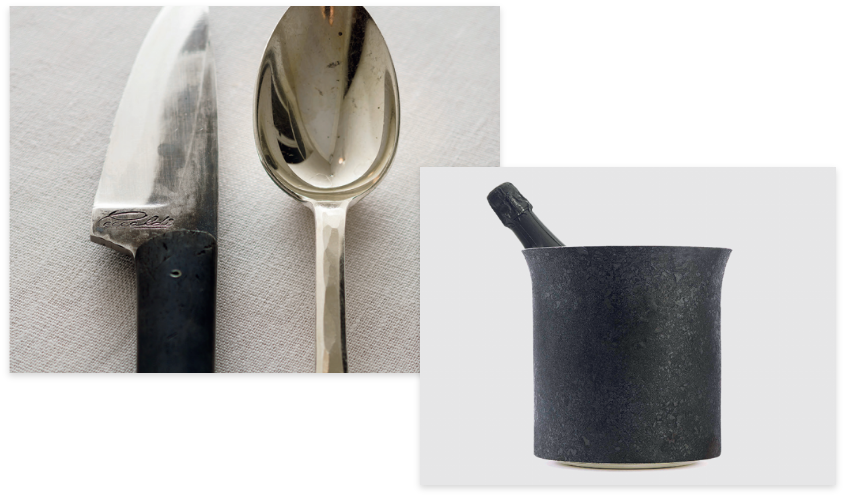 True luxury is to make an object by a craftsman.
The firm Richard Orfèvre was founded in the early days of the 20th century; some period moulds and two of the original presses have survived. Artisanal skill is evident all around you, in the oldest cutlery sets and most innovative items alike. The workshop also handles silver cutlery restoration. Its areas of expertise include all French styles of silver work for the table and for decoration, from utensils to chandeliers.
In an effort to elevate the workshop's heritage while staying up to date, it works in collaboration with designers, decorators, and stylists to blend tradition and modernity. Individuals are also welcome to order cutlery sets and other collectibles.